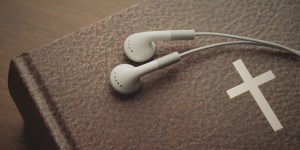 Not only will these podcasts keep you entertained, they'll keep you updated on beliefs, culture, and everything Catholic.
No wonder podcasts are so popular because they're convenient and easy to listen to on the go. They are a great way to multitask and enjoy some entertainment or learn something new while you commute, clean, cook, or exercise.
Podcasts can also help us learn and grow in faith. They can offer a fascinating deep look into theology or church history, inspire us to prayers and good deeds, or simply offer solidarity along the way.
More men than women listen to podcasts. By the time you're reading this, you may already have a few podcasts that you love. But even if you're an avid podcast listener – especially if you are! – You could probably use some new listening suggestions. Check Out These 7 Interesting and Encouraging Podcasts!