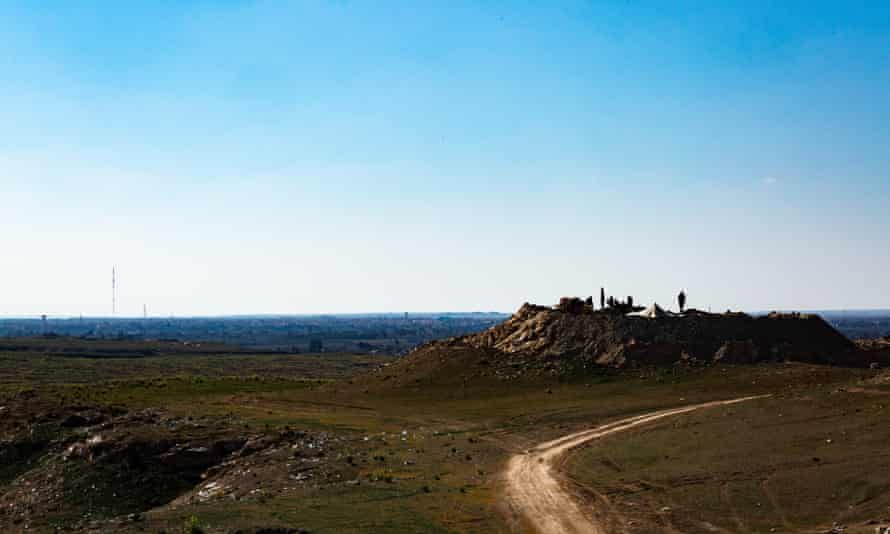 Picks of the week
All the best (and the worst) With Mr. and Mrs. Hinch
Instagram's leading cleaning guru, Sophie Hinchliffe, has become a sensation promoting vinegar with four million followers. She starts her new podcast with the story of how she and her husband Jamie met at work. "A good back and beautiful teeth," she muses. "You were fit," he recalls. It's a story with the depth of a Love Island bikini that only includes a trip to Primark to shop for accessories for a date, but fans will amaze the bubbly and personable couple. Hannah Verdier
Born in spirit land
Where is home when home no longer exists? Presenter Yelena Zhelezov speaks to people from countries or areas that are now extinct on a thoughtful show on EastEast Radio, a new online broadcaster that focuses on "stories and music from western Asia in the north," to find out what is going on Africa, the global East and its diaspora happens to a person's self-confidence ". Her first guest is Anna Zoria, an artist who was born in Khabarovsk, Russia, at the end of the Soviet Union and who later learned about the realities of communist rule through her parents. Hannah J Davies
A Syrian Democratic Forces (SDF) observation post overlooking the city of Baghuz on February 12, 2019. Photo: Achilleas Zavallis / The Guardian
Selected by Danielle Stephens
I enjoy listening to podcasts when I have no idea what the end result will be. It's hard to find a show these days that does that. Often times I know what the story is, but I listen to analysis or deeper knowledge.
I'm not a monster from BBC Sounds, Panorama and PBS Frontline, however, met all of the criteria. I hadn't seen host Josh Baker's original coverage so I felt cold. The series is a perfect example of a slow teaser. The listener is introduced to the title character "the monster" early on – also known as Sam Sally – an American who landed with her children in the heart of the Isis caliphate in Syria.
As the series unfolds, the listener has to decide whether Sally is a victim or a mass manipulator – by the end of each episode I'd changed my mind and come to new conclusions. Even though I don't binge it all at once, I was always happy when I came back to it.
conversation topics
With Reply All on a controversial hiatus and much of our lives still going through social media rather than face-to-face, now is the ideal time to bring a new internet culture podcast to the fore. US news site Slate got her hat in the ring with ICYMI (In Case You Missed It), a new bi-weekly show hosted on Twitter by writers Rachelle Hampton and Madison Malone Kircher to TikTok Madness thrown.

Why not try: Derren Brown's Bootcamp for the Brain | Confused | Is still being processed