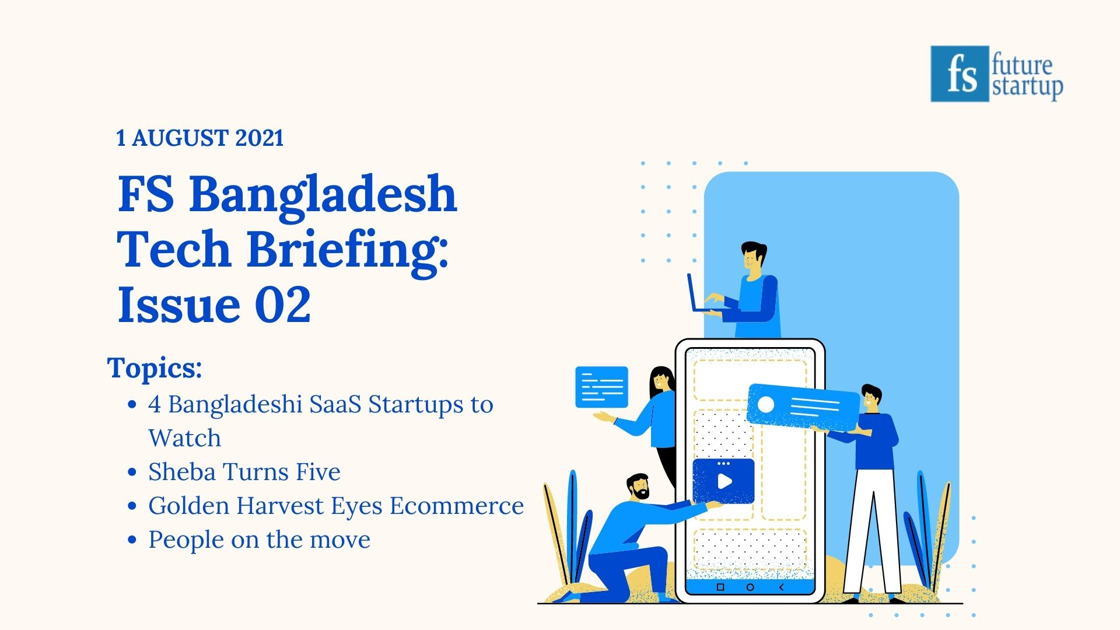 FS Bangladesh Tech Briefing: Issue 02 covers
4 Bangladeshi SaaS Startups To Watch For
Tech events we watch

Sheba is turning five
Golden Harvest Eyes E-Commerce
People in motion
Register to read this full length article and more insights!
By registering, you are signed up for an account that gives you access to our premium stories published several times a week and the archive of all of our premium stories. You will also receive a daily newsletter in your inbox. To log out, please visit the profile area in your account. We have a strong privacy policy. We will never give or sell your data to third parties.
What you get
In-depth actionable analysis
An in-depth analysis of the startup, business and technology scene in Bangladesh that you would not find anywhere else.
Daily and weekly newsletter
Get our daily and weekly newsletter with our most important stories straight to your inbox.