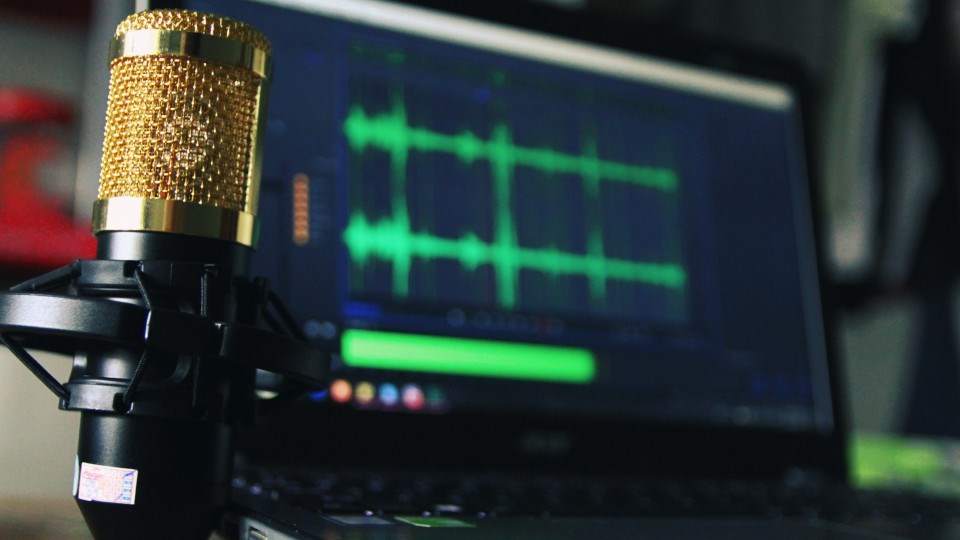 Editor Mark Gentili is a huge podcast consumer, so this week he decided to share some of his favorites
I am an OG podcast consumer. I first discovered the medium in 2007 or 2008 and was hooked almost immediately.
If you are unfamiliar with podcasts, even though they have become mainstream in recent years, they are basically non-radio programs that are often produced by ordinary people, not broadcast professionals.
There are tons of professionally produced podcasts now (the name is a portmanteau of "iPod" and "Broadcast" since it was primarily an Apple medium in the beginning), but in the early days and until recently they were created by people using them Interest in a particular topic.
You can find podcasts on just about anything: news, history, pop culture, politics, humor … you name it and there is likely a podcast (or podcasts) on it.
I consider myself a humanist and a scientific skeptic, so my first few podcasts were largely related to it. The skepticism moderated by Derek Colanduno and Swoopy was my first. It's the official Skeptic Magazine podcast, so that's how I got into it in the first place.
I don't listen to this pod anymore, but it has a special place in my heart than the show that made me do it.
I've heard dozens of different shows over the years, but there are some that I've heard since I got into podcasting and some others that I think are worth sharing. What follows is a short list of podcasts that I love.
If you listen to podcasts and think you have one that I might like, please let me know in the comments below.
Skeptoid
Skeptoid is probably the second podcast I discovered, and it's still one of my favorites. Moderated by Brian Dunning since 2006, these short 15-minute episodes examine paranormal claims, cryptozoology, pop culture and urban legends with scientific skepticism. He's tackled everything from free energy to bigfoot to the dizzy moon conspiracy.
What I love about Dunning's work is that he guides listeners through the skeptical process of testing claims with rational thinking, evidence, and the scientific method. It's educational as well as entertaining and has forced me to examine some of my own beliefs through the skeptical method.
Dunning is not a naysay. He is open to any topic and examines the evidence available to arrive at the most likely conclusions. He's not telling you what to think, but how to think, and I think that's great.
Monster talk
Everyone who knows me knows that I love monsters. Pop culture monsters like Sasquatch and Nessie as well as movie monsters like King Kong, Godzilla and Gamera. Blake Smith and Dr. Karen Stollznow skeptically examine claims about real world monsters and use them as a stepping stone to talk about current science – it's MonsterTalk, slogan: A science show about monsters.
You've defeated every monster you've heard of (like Bigfoot and Nessie) and many you might not have (like my favorite, the Mongolian death worm). I've been a regular listener since the podcast started in 2009.
If you like MonsterTalk you might also like Blake Smith's other two podcasts: In Research of, which featured Smith and Dr. Jeb Card watch every episode of "In Search Of …", the TV show from the 1970s hosted by Leonard Nimoy, again (yes, Spock) and discuss how each topic is dealt with scientifically; and The Horror Podcast, in which Smith gets a guest to talk about an obscure horror movie.
Behind the bastards
Behind the Bastards is a show about everything you never knew about the worst people in history – at least that's what the tagline says. Behind the bastards is journalist Robert Evans (follow him on Twitter @IWriteOK) who uses his considerable journalistic skills every week to research and write a story about a specific person. Then he brings in a guest, usually a comedian, to respond to the terrible story that Evans made up.
Did you know that Saddam Hussein wrote erotic fiction or that Hitler was partly inspired by a German writer of American cowboy stories? Evans' work is always eye-opening, well-researched, and well-written.
This is one of my favorite podcasts. There is no such thing as a bad episode.
Things that blow you away
Part of the 'Stuff' series of podcasts that started with Stuff You Missed In History Class (one of the first podcasts I heard) and branched out into a whole family of podcasts, including Stuff They Don't Want You To Know and Stuff You should know.
The moderators Robert Lamb and Joe McCormick deal with interesting scientific topics and examine them from a somewhat philosophical perspective. The science of illusions, the biology of the hobbits, the history of the spoon … Lamb and McCormick are impeccable researchers and fine journalists who manage to make a subject like the history of the spoon engaging, informative, and thought-provoking – just that what i am looking for. They also do a regular series called Weird Cinema about weird, obscure movies, which is just delicious candy for those of us who like weird things (and I'm definitely one of them).
Dan Carlin's hardcore story
Again, this is an OG podcast that started in the beginning and continues to this day. Host Dan Carlin is a journalist and amateur historian with a particular interest in military history. Carlin doesn't do anything halfway. If he's on a subject, you should be prepared for a long journey.
His six-part series from World War I, Blueprint for Armageddon, has a total running time of almost 24 hours. It's exhaustive and thoroughly fascinating.
The subjects jump through various historical periods from ancient to modern, often exploring the extremes of human experience. Of the many aspects of his work that I admire, one thing that Carlin does better than any other history podcast out there (and I've listened to several) is to put the human experience first.
In a theater-of-the-mind style, he explores what it must have been like for the average soldier in the trenches of the Western Front or for the Roman legionnaire at the Battle of Cannae during the Second Punic War. He puts you in the saddle with the Mongol soldiers when Genghis Khan raged in China and Central Asia.
If history is your thing, then hardcore history should be your thing.
OK these are my favorites. As for honorable mentions, I'll include WTF with Marc Maron (who is just a really great interviewer), Things they don't want to know (via conspiracy theories) and the HP Lovecraft Literary Podcast (which explores the great weird author's life and work, racist warts and everything).
Oh, and one more. This podcast has stopped running, but it's Canadian content (and possibly my all-time favorite) so I'll be recording it: caustic soda, a podcast of the gross, the weird, and the obscene. It was produced by three guys from Vancouver, Toren Atkinson, Joe Fulgham and Kevin Leeson from 2010 to 2016.
It's really funny, often very gross and sometimes offensive, and always scientific. It's just a great show full of bad false accents and a lot of joy. I wish they would bring it back.
Have fun while listening.
Mark Gentili is the community editor for Sudbury.com.